Pumpkin spice lattes – coffee brown in a white paper cup, a hint of ginger around the edges, and whipped cream sprinkled with fragrant nutmeg.
Autumn is the perfect time to take back the reins of our self-care intentions. To pause and actually care for ourselves. Let's enjoy our lattes, oh yes, but let's also spend time focusing on that which truly fills our hearts and cares for our souls.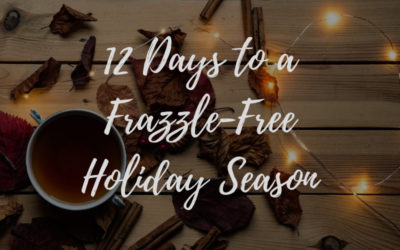 'Tis the season to prepare for the holidays! Thanksgiving, Advent and Christmas will be here soon - before we know it, in the blink of an eye, before we can say 'Jingle Bells'. Soon we will be up to our elbows in meal prep, gift buying and wrapping, card-mailing, and...