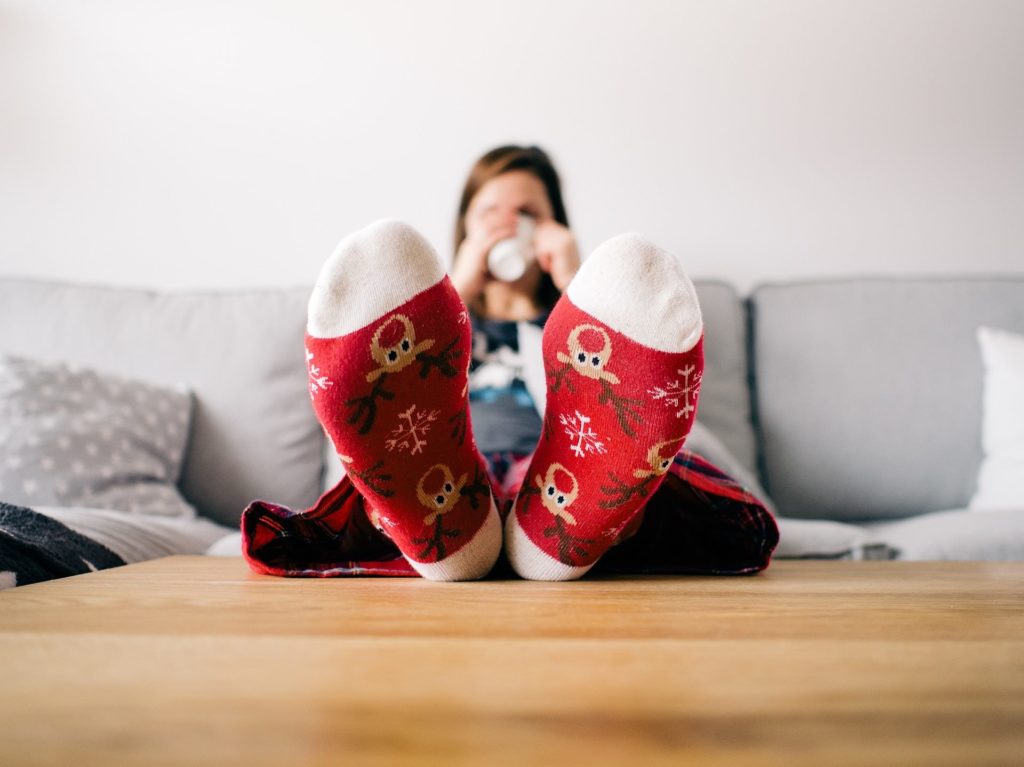 I know. We haven't even picked through our kids' Halloween candy yet. But the holiday movie season is here. Believe it or not, the Hallmark Channel aired its first holiday movie last weekend, on the final Saturday of October. And throughout the next eight weeks, as we roast turkeys and give thanks, stuff stockings and sing Happy Birthday to Jesus, and watch the shimmering ball drop in Times Square, more than 50 new holiday movies will air between Hallmark, Hallmark Movies & Mysteries, and Lifetime.
That is a lot of holiday cheer. And I am here for it all!!
Give me all the cheesy movies. All. of. them. And give them to me 24/7 for two months. Give me all the baking contests, the snowball fights, the angels in disguise. I want days full of smalltown festivals, Christmas choir concerts, tree lightings and snowball fights. Give me a little escape from the parts of real life that resemble nightmares, and give me non-stop holiday cheer that's gooey, cozy, and predictable — all with less calories than a peppermint mocha.
Together with my friend Mary Carver, we've created the 2018 Hooked on Holiday Movies Bundle for YOU! For FREE! It includes everything you need for a holly jolly Hallmark movie watching season. We've got a printable schedule of every single new movie premiering this season on the Hallmark, Hallmark Movies & Mysteries, and Lifetime Channels. We've got tips for hosting a holiday watch party (we've even got party games for you!), a collection of delicious recipes, and a festive and exclusive curated playlist. This bundle has everything to keep you rockin' around the Christmas tree all season long!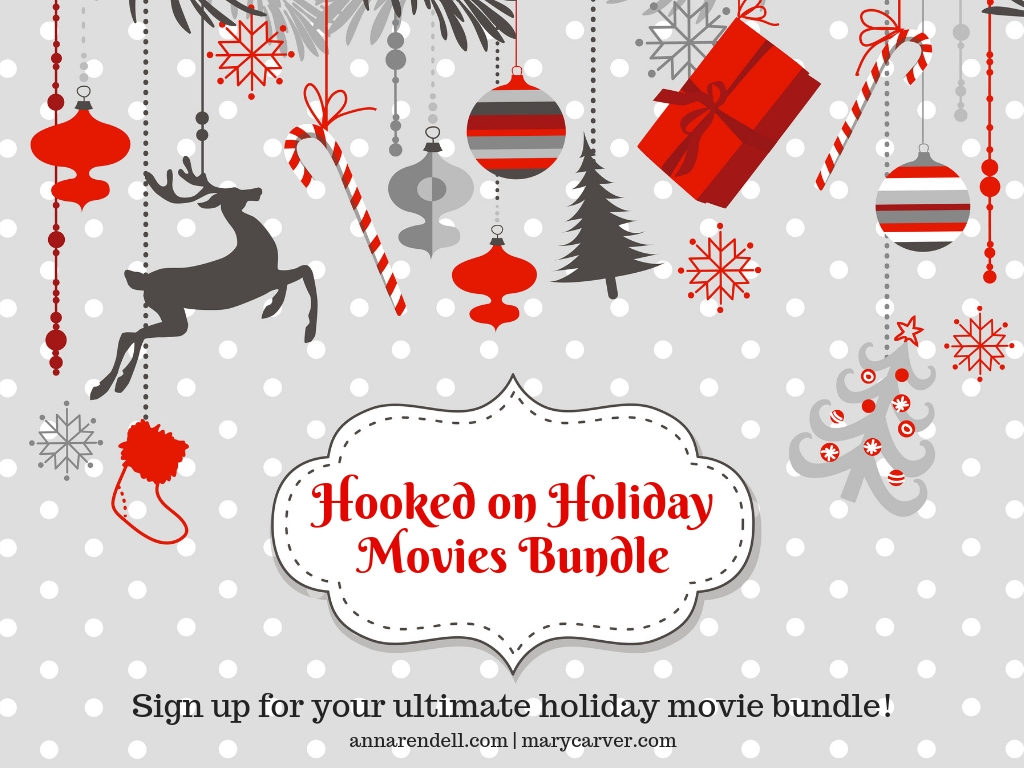 Sign up for your FREE Holiday Bundle and you'll receive:
A printable schedule of all the new holiday movies premiering this season on the Hallmark, Hallmark Movies & Mysteries, and Lifetime Channels
Tips for hosting your own holiday movie watch party
Recipes from the Hallmark Home & Family show and as inspired by the movies
Two printable BINGO cards to make holiday movie watching even more fun
A festive holiday playlist of songs both from actual Hallmark movies and inspired by the movies
Yes! And while Mary and I are giving you everything you need to completely enjoy this (slightly ridiculous) tradition of holiday movie watching, we're not leaving you alone to navigate this snowstorm of small-town festivals, gingerbread houses, and wise old men who just might be the actual, magical Santa. We are happy to be your holiday movie guides and help you navigate this (completely cheesy) snowglobe world. Starting November 7th, join us on Facebook Live every Wednesday night at 8:30 pm CST as we review the previous week's new holiday movies. 
Yep. Mary and I will be watching each and every single new movie to hit those airwaves between October 27th and December 31st. We are willing to SACRIFICE for YOU.
So climb into your sleigh, walk leisurely down main street, or hop onto your bicycle like the quirky bookstore owner / crime-solving bakery owner / believer in Christmas miracles that you are, and download your FREE bundle. Snuggle up with a cup of hot cocoa and get hooked on a holiday movie!
Click here to sign up for your Hooked on Holiday Movies Bundle!