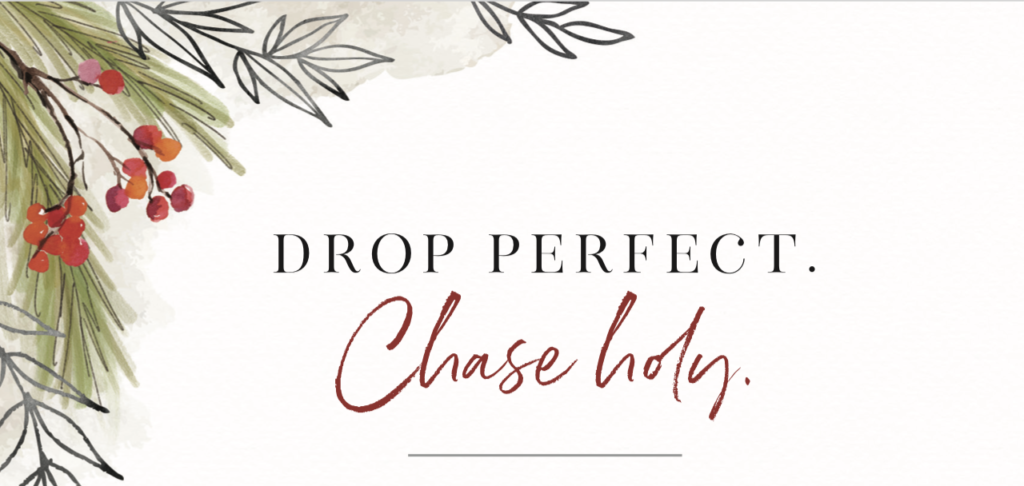 'Tis the season. . . and I have a present for you.
I've been quietly working on updating my first book, A Moment of Christmas. That little devotional came out FIVE years ago now, which is unbelievable to me. Hundreds of us have added it to our Christmas season traditions, which is also absolutely incredible to me.
I wanted to dust this book off, though, and give it a well-deserved freshening up.
And I have. And it's done. And it's ready for you, just in time to start your Christmas preparations.
Allow me to (re-) introduce you to A Moment of Christmas: 25 December Devotions for Moms.
Isn't it pretty??? This second edition of A Moment of Christmas: 25 December Devotions for Moms includes updated devotions, a brand new cover design, a refreshed title, and lined journaling pages for your Christmas reflections.
And it's now exclusively available on Amazon!!
For five years now, we've shipped my books out from our dining room table. Now we're letting Amazon do that for us and I AM THRILLED. For you, this means Prime shipping, no backorders, and everything else that comes along with Amazon ordering.
This book is for the woman who craves a less crazed-feeling Christmas, who longs for a season that is intentional and full of joy. A Moment of Christmas: 25 December Devotions for Moms includes 25 devotions – each of them guilt-free, inspiring, and able to be read in 10 minutes or less! As you prepare your heart for Christmas by reading through these pages, you'll be inspired to drop the pursuit of perfection and chase holy.
It's my prayer that we will make room for the peace and fullness of joy this season is meant to exude. I want my children to see me making room for Jesus in my inn, even amidst my to-do list. Whether it's at the beginning of the day (before kids and life demand) or at the end of a long day before finally collapsing into bed – whenever you take a moment for yourself, I pray you allow the peace of the season to wash over you.
I'm so excited about this updated edition, and I think you will be too. Sign up here for a FREE sampler from the second edition and take a peek!
I can't wait for you to get your copy of A Moment of Christmas!!