Pumpkin spice lattes – coffee brown in a white paper cup, a hint of ginger around the edges, and whipped cream sprinkled with fragrant nutmeg.
Is there anything more beautiful than the colors – and tastes – of autumn? From early sunrises pink and purple to evening sunsets streaking red and orange. The rusty orange of pumpkins ripe and waiting on vines of leafy green. Warm and golden- hued September flows into yellow-orange and cool October, which gives way to the brisk air and deep reds of November. Beauty, glory, divine touches around every corner. 
Autumn is the perfect time to take back the reins of our self-care intentions. To pause and actually care for ourselves. Let's enjoy our lattes, oh yes, but let's also spend time focusing on that which truly fills our hearts and cares for our souls.
It is my prayer that the pause found on these pages would provide you a moment of peace. A break in the hustle and bustle. A chance to drink deep and savor this fleeting and favored season.
This updated edition of Pumpkin Spice for Your Soul includes lined pages for autumn reflections and note-taking! The paperback book comes directly from Amazon, so you can expect fast shipping, no backorders, and easy checkout. Get your copy today!
New this year — listen to Anna read seven days from Pumpkin Spice for Your Soul via podcast! Each episode is straight from the book and includes scripture, a devotion, prayer, reflection questions, and an 'extra shot' — a quote, autumn decorating tip, or idea to help you soak up the season. Like espresso for your heart!

For even more autumn inspiration, listen to Anna's carefully curated playlists! She's put together two that are perfect complements for Pumpkin Spice for Your Soul – they'll make you feel like you've just walked into a cozy coffee shop, hands wrapped around a hot pumpkin spice latte, leaves still clinging to your boots and  and follow them below!
Pumpkin Spice for Your Soul will inspire you
from Back-to-School through Thanksgiving!
a Scripture verse
a short devotion
a brief prayer
reflection questions to ponder throughout your day
an "extra shot" — inspiring quotes, recipes,
and fun autumn ideas — like espresso for your soul!
Also included:
Lined pages for your autumn reflections
Nine delicious autumn recipes
A bonus devotion for Advent
Pumpkin Spice for Your Soul magically captures all the very best parts of the fall season, but doesn't just leave you at the surface of pumpkin lattes and crunchy leaves. With simple honesty and heart-warming stories, Anna invites you into deeper personal reflection and connection with the Lord. I can't think of a better companion for your autumn days than this devotional.
For me, autumn is both a time for fresh starts and a time to relax – into cooler weather, comfy clothes, and (of course) pumpkin-flavored everything. This devotion is the same, offering a warm, relatable friend who says, "Me, too," about so many of my struggles while also inspiring me to turn toward God for solutions. This devotional is my new favorite thing about autumn; I love it even more than chocolate chip pumpkin bread. And that's saying a lot, because I really love that bread!
Anna has a gift for using her words to pour big grace into the ordinary moments of our days, this time with a side of pumpkin spice. I've been working hard on organizing my family's space and routines lately (it's kind of my thing), but I usually need a bit of a nudge to organize my heart. Thanks to Pumpkin Spice for Your Soul, my heart is swelling with anticipation for the coming season, and I'm looking forward to adding Anna's faith-filled encouragement to my daily routine, pumpkin spice latte in hand.
I am not even going to mourn the end of summer this year. Anna has written a book I cannot put down!
Anna just gushes with love for autumn, God's grace, and compassion for mamas in the thick of it. This devotional really feels like a Pumpkin Spice Latte for the soul! Highly recommending this for lovers of autumn, and moms wanting to be present in this season.
Anna's love of pumpkin spice, words of encouragement, practical ways to show love, and reminders of year-around truths will warm your soul and give you the extra ounce of bravery you need to embrace a season full of changes.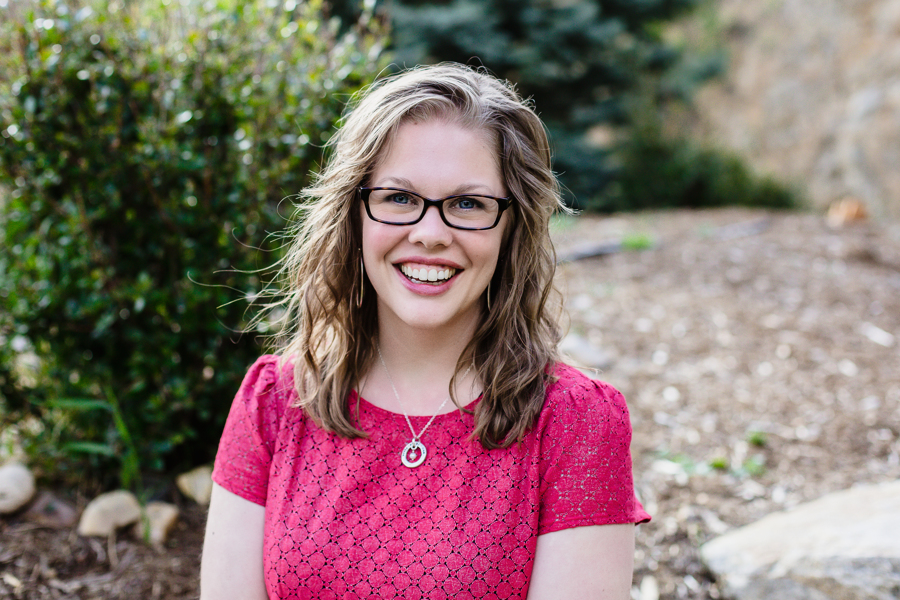 Meet the Author
Anna E. Rendell is the author of several devotionals for women. She is a seasoned blogger, sought-after speaker, and the Digital Content Manager at incourage.me. Anna sips her pumpkin spice lattes in Minnesota, where she lives with her husband and their four kids. She loves walking through crunchy leaves, wearing flannels and boots, and pumpkin spice anything — especially lattes.
Here's to experiencing soul-deep, heart-filling moments this season. Here's to spending intentional time with family and friends during the season of gratitude. Here's to pumpkin-flavored everything!
– Anna E. Rendell