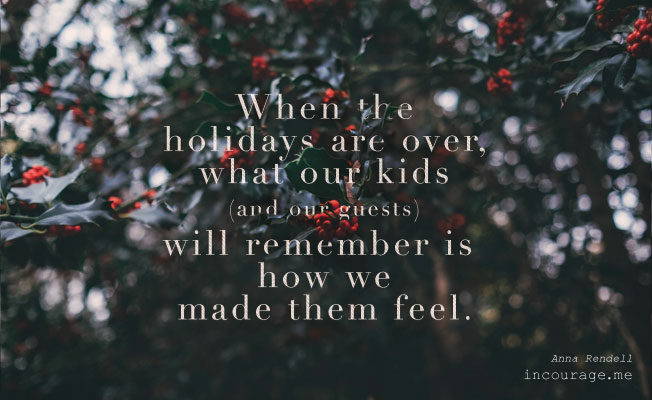 The seeking of perfection can suck the joy from our souls if we allow it space in our hearts.
The first Christmas was less than perfect, yet it was glorious. It was the greatest mix of holy and human. There was straw, shepherds, and a star. There were hard hearts, new parents, and angels.
At the start of the season, on this day before Thanksgiving, we have a choice to make.
We can choose to chase perfection, or we can choose to chase holy.
When they are grown, what will our kids wax nostalgic about their holidays past? Let's make these the things that take center stage of our holiday celebrations. Our children, friends, and guests won't remember if we were late to church. They won't remember the burned cookie debacle of 2014 or if our bathroom floors were squeaky clean. What they will remember is the warmth of their home, the joy in our faces, and the traditions they began together. Most of all, they'll remember how we made them feel.
Join me on (in)courage for the rest!