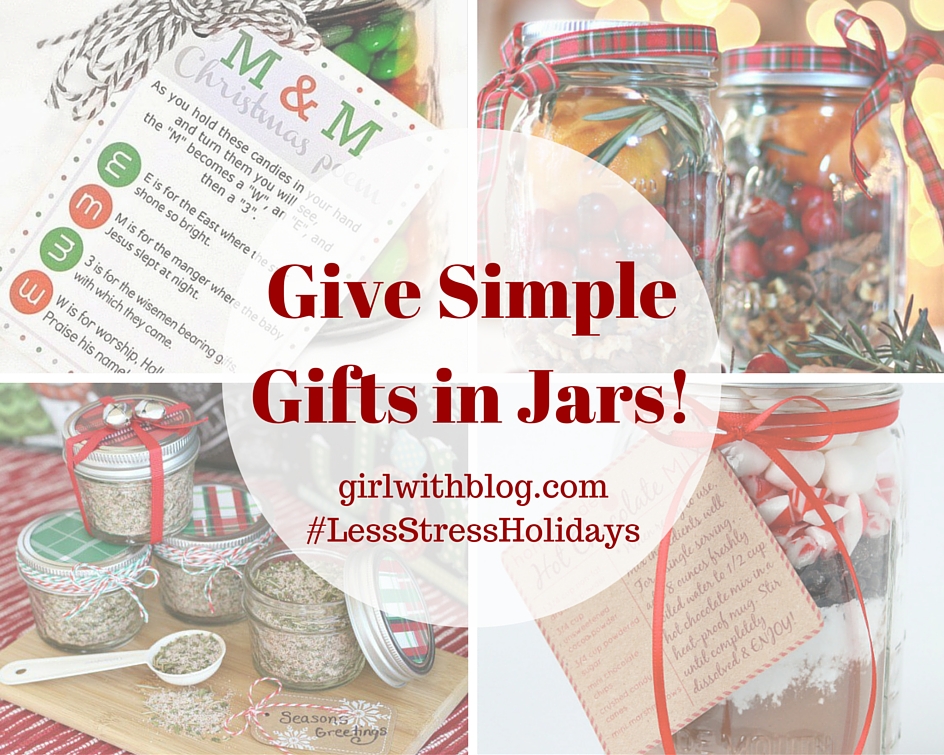 I'm a big, BIG fan of all things in jars. Before they were cool we were drinking out of Mason jars at home, using them as vases and votive holders at our pre-Pinterest wedding over 8 years ago, and using them for their intended purpose as storage. I love old ones with funky tops, new ones with shiny lids, and all in between! So it's only natural that my 'Gifts in Jars' Pinterest board is one of my best treasure troves for gift ideas. Here are some of my favorites: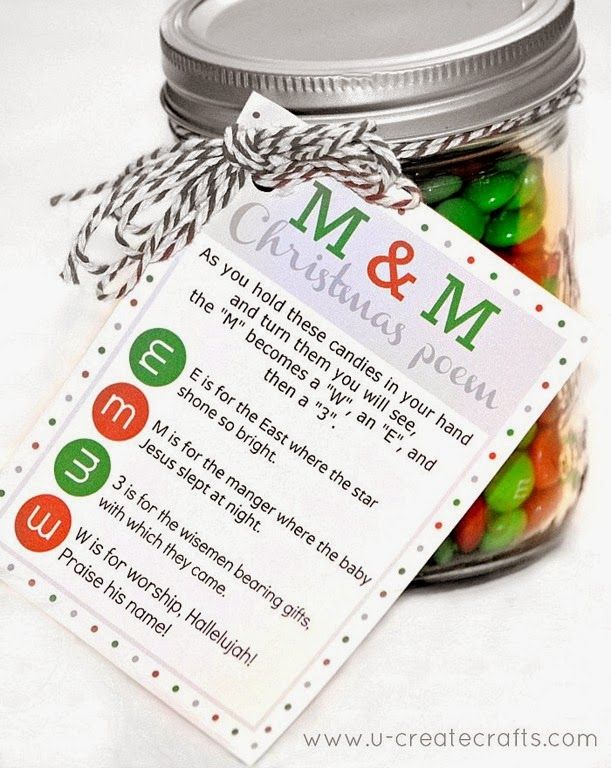 M&M Christmas Poem: I love this one!! Could be cute for Sunday School teachers (or in a plastic baggie for classmates), preschool teachers, church staff, MOPS mamas, etc.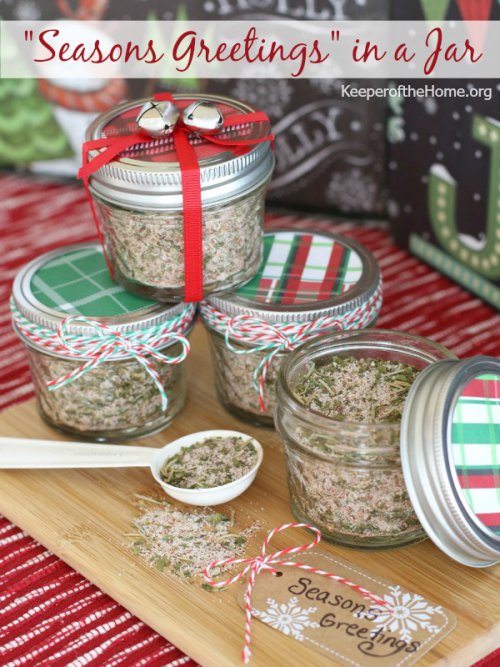 Season(ing)s Greetings!: make a batch of all-purpose seasoning mix for a cute and practical gift! Perfect for childcare workers, teachers, anyone on your list who needs a sweet little giftie.
Christmas Memories in a jar: this is the perfect presentation for gifting my Simmering Stovetop Potpourri mix! But the link above has a sweet little printable jar topper lable, so head over and print that off.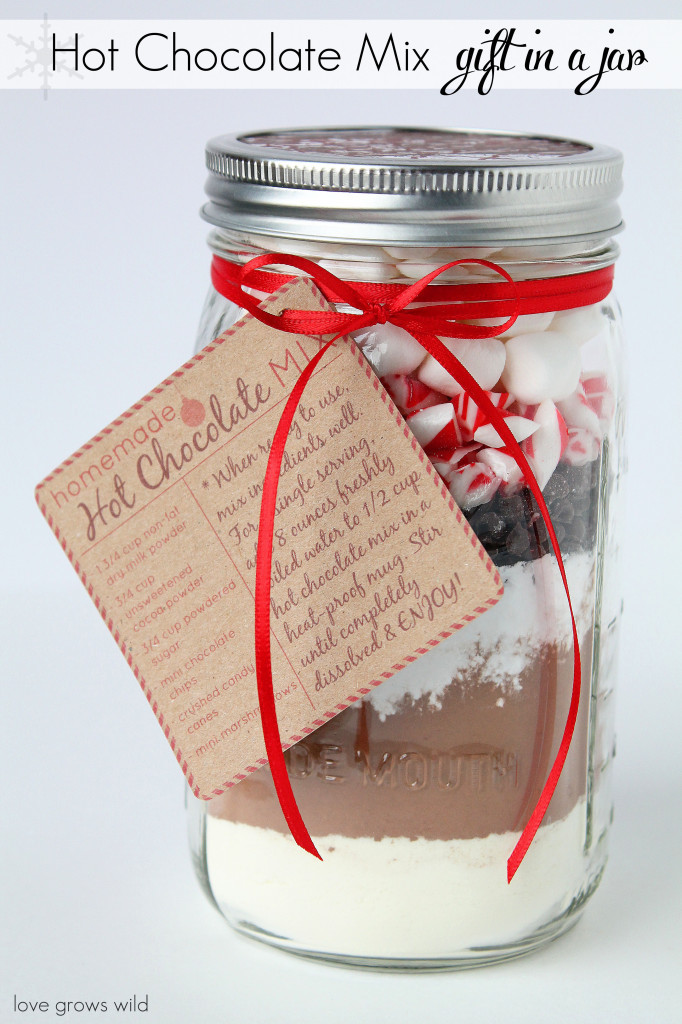 Peppermint Hot Chocolate mix: I love this one, maybe the most. I'm a HUGE fan of anything peppermint chocolate, so the thought of gifting someone with a homemade mix of my favorite drink makes me smile. Click here for the cute printable tag.
Cute, affordable, simple and practical. Win all around.
For more gifts in jars ideas, check out my Pinterest board!
//
This post is part of my 31 Days to a Less-Stress Holiday Season series. Make sure to subscribe via email and follow this Pinterest board (it will have each post + graphic as they go live) so you don't miss a single post!