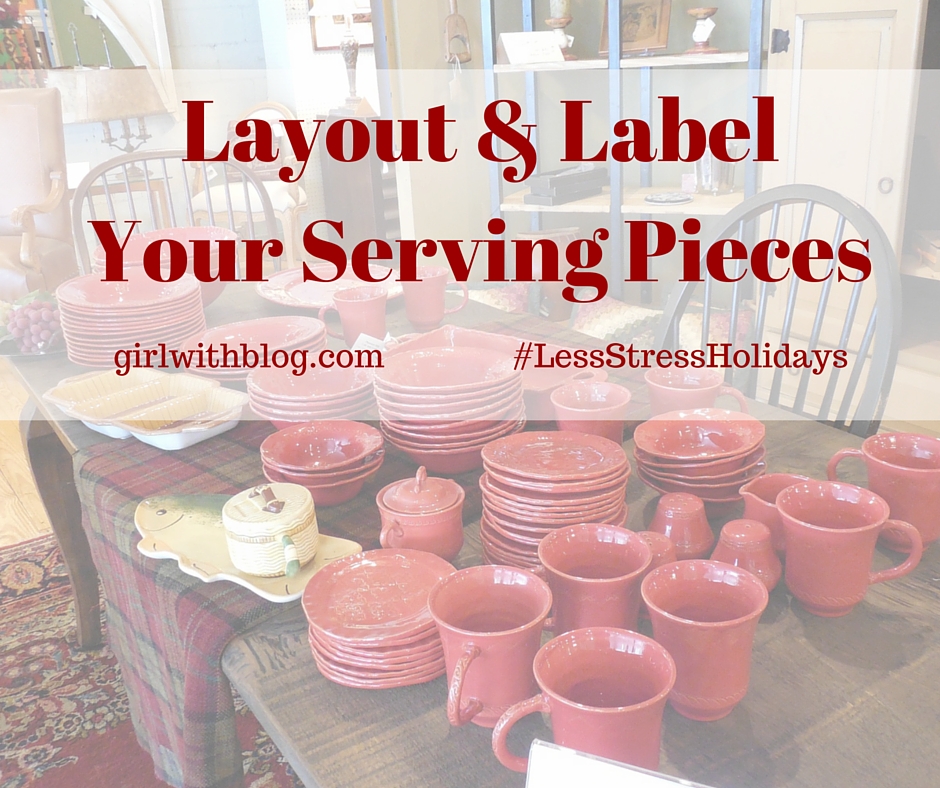 I love, love, LOVE hosting Thanksgiving. I haven't gotten to host for the last several years, but I still make a full Thanksgiving-ish meal for my own family sometime during the last week of November. I love the planning, the prepping, the cooking, the serving and the eating! When I used to host I would spend WEEKS with a Thanksgiving spreadsheet, filling in a huge shopping list and making lists of tablescape ideas. It's bliss to me.
Here's my secret for saving yourself brain space + last-minute emergencies: two days before hosting Thanksgiving (if possible. I know how that sounds. But having 'floor picnics' and eating over the kitchen counters is cool for a couple days, right?!) lay out your serving table. Every dish, bowl, casserole and platter, each slotted spoon, meat fork and pie server. Match each piece to your menu, then place a note in every piece labeled with the name of the dish that will fill it.
It sounds so simple, a little type-a and totally crazy organized, and it is. BUT it may also save you running out of room, or realizing as you go to scoop mashed potatoes that their bowl broke last year and you needed a new one. You could go real crazy and do the same laying out or just checking on your kitchenware pieces – is your sifter in good shape? turkey baster + meat thermometer clean? enough pie plates for the goodies? This could be super helpful too, especially if it's been a couple years since you've hosted or prepared a big holiday meal.
Happy planning!!
SHAREABLES
Check out @anna_r's secret for saving yourself brain space + last-minute emergencies! #LessStressHolidays <– tweet this!
So simple but impactful – a big stress-relieving tip from @anna_r: #LessStressHolidays <–tweet this!
//
This post is part of my 31 Days to a Less-Stress Holiday Season series. Make sure to subscribe via email and follow this Pinterest board (it will have each post + graphic as they go live) so you don't miss a single post!