Friends. This recipe, right here, is my secret weapon of recipes. One of those that when she inherits the tattered recipe card it lives on, my daughter will already know by heart. It's the one I bring to potluck brunches, make on the most special holidays, and on a regular snowy Wednesday mornings just because.
It's that good.
We've had these rolls every Christmas morning since we've been married, and now it just wouldn't feel right without waking up to put them in the oven. Served with a piping hot mug of strong Christmas morning coffee while the littles open gifts and music plays… oh, those are the memories, friends. The ones that seem perfectly ordinary but are extraordinary in nature and nostalgia.
I pray these serve your family as well as they've served mine!
Christmas Morning Caramel Rolls
1 c. chopped pecans (optional)
16 frozen white dinner rolls (bake & serve, not warm & serve)
3-1/2 oz pkg. cook & serve butterscotch pudding (Be sure you don't get instant!)
3/4 c. brown sugar
1/2 c. butter, melted
Spray the bottom of a Bundt pan with vegetable spray (or coconut oil spray, or EVOO spray, or whatever you've got). If you're using them, drop 1/2 the pecans in the bottom of the pan. Place the frozen rolls right on top of the pecans (or directly on the bottom of the pan, if not using the pecans). Sprinkle the pudding over rolls. In a separate bowl, mix melted butter and brown sugar together, then pour over rolls. If using, sprinkle the remaining 1/2 of your pecans on top of the caramel mixture. Place pan in cold oven overnight. Rolls will thaw, rise, and smell yummy! In the morning, remove pan from oven. Preheat oven to 325*, and bake rolls for 30 minutes. Remove from oven. Place large plate over top of rolls, and **carefully!!** flip/slide onto plate. Caramel will be very hot and drippy, so be careful!
Gooey, caramelly goodness. Simple enough to put together on Thanksgiving Eve or Christmas Eve, and delicious enough to make an ordinary morning transform to special. Enjoy!
//
SHAREABLES:
Caramel rolls simple + delicious enough to transform an ordinary morning. #LessStressHolidays <–tweet this!

These help to make the memories, the ones that seem ordinary but are extraordinary. #LessStressHolidays <–tweet this!
Pin for later: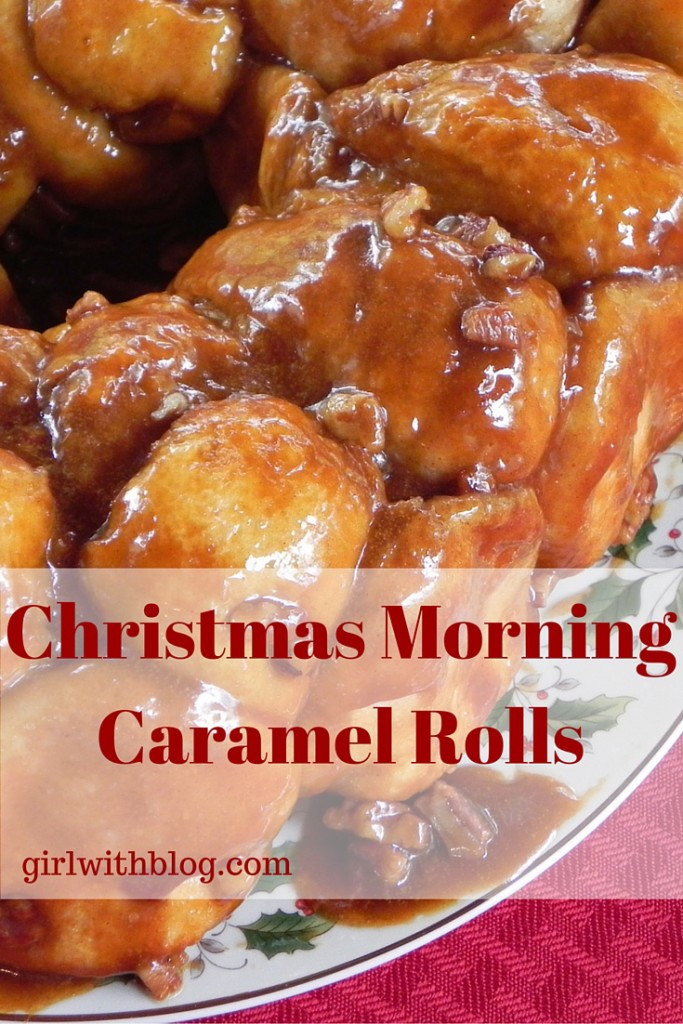 This post is part of my 31 Days to a Less-Stress Holiday Season series. Make sure to subscribe via email and follow this Pinterest board (it will have each post + graphic as they go live) so you don't miss a single post!