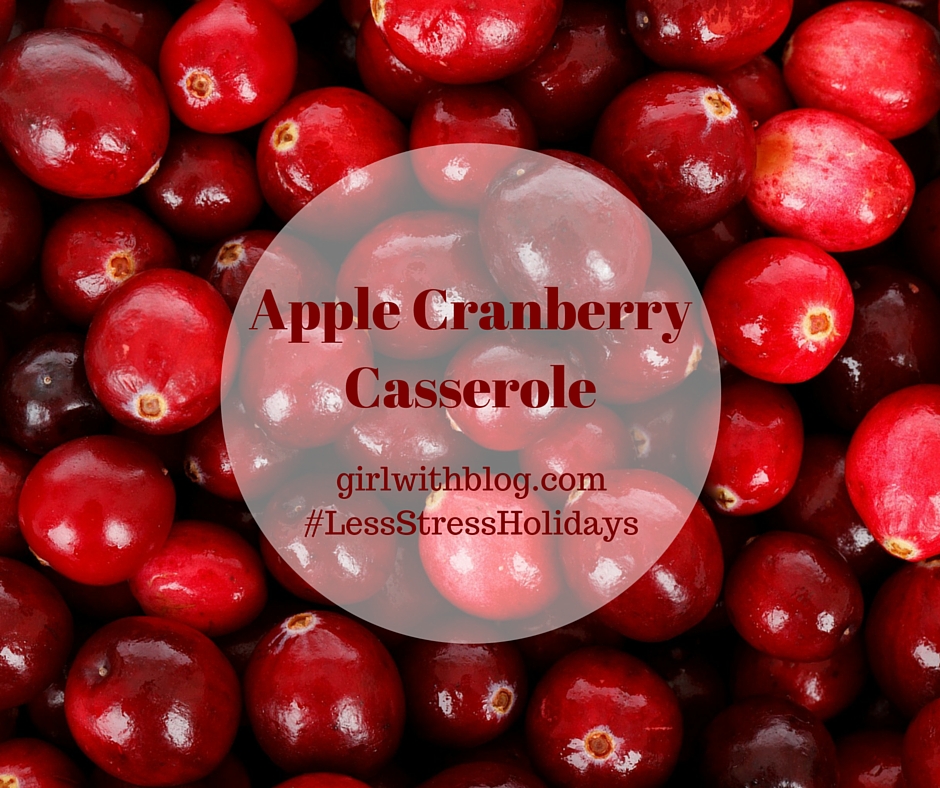 I made this dish for the first time three years ago. It's been a harvest season staple ever since! Something about the sweet apples + the tangy cranberries = perfection. It's extra delicious in the morning with a cup of coffee, or after dinner with a dollop of whipped cream.
Apple Cranberry Casserole
3 C. peeled, chopped apples (Granny Smiths work well)
2 C. fresh cranberries
2 Tbsp. flour
1 C. sugar
Two 1-5/8oz. packets cinnamon & spice instant oatmeal
3/4 C. chopped pecans
1/2 C. flour
1/2 C. packed brown sugar
1/2 C. butter, melted
Combine and toss first four ingredients. Press gently into 9 x 13 pan. Combine all other ingredients and spoon over fruit mixture. Bake uncovered at 350 for 40 minutes.
Presto! Autumn deliciousness in a pan. Enjoy, friends!
---
Apple Cranberry Casserole from @anna_r: <–tweet this!
Autumn in a pan. Apple Cranberry Casserole from @anna_r: <–tweet this!
Pin for later: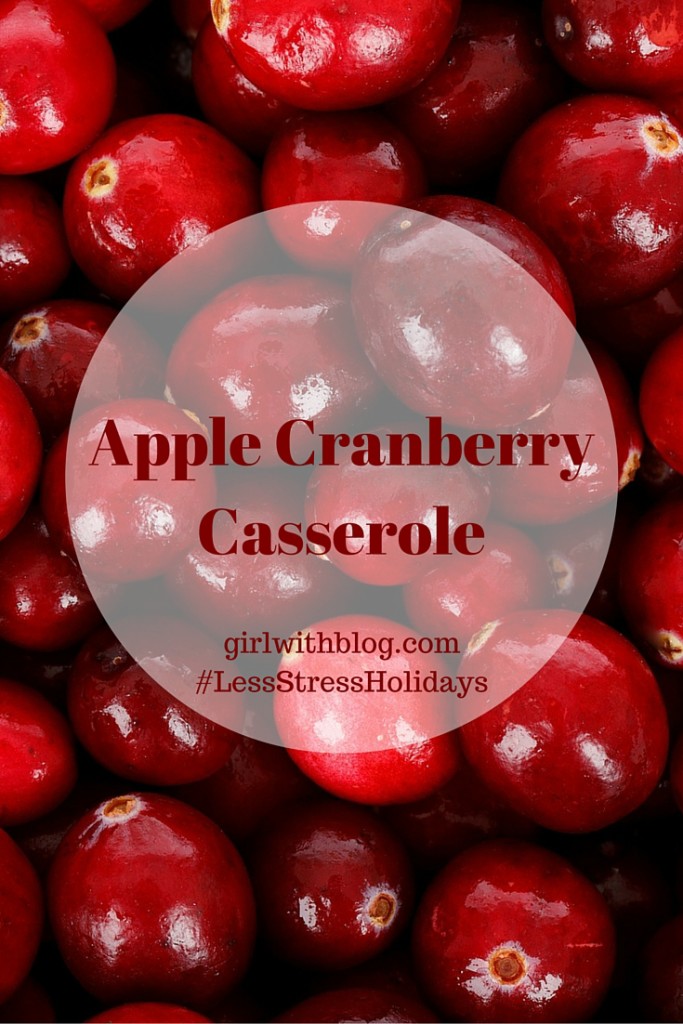 ---
This post is part of my 31 Days to a Less-Stress Holiday Season series. Make sure to subscribe via email and follow this Pinterest board (it will have each post + graphic as they go live) so you don't miss a single post!