John the Baptist, who was in prison, heard about all the things the Messiah was doing. So he sent his disciples to ask Jesus, "Are you the Messiah we've been expecting, or should we keep looking for someone else?
Matthew 11:2-3
——
It's Christmas Eve. A day of wonder, of awe, of sparkle and joy. A day of family and friends, church and dripping candles. A day to enjoy, to love, to glow.
Unless it's not.
Sometimes Christmas is difficult, even amidst the wonderful, and we may not even know why. Our fears and sadness may rise to the surface and nothing we do can stop the flood of feelings. John asked the hard questions that he could not hold back, and we are welcomed to do the same.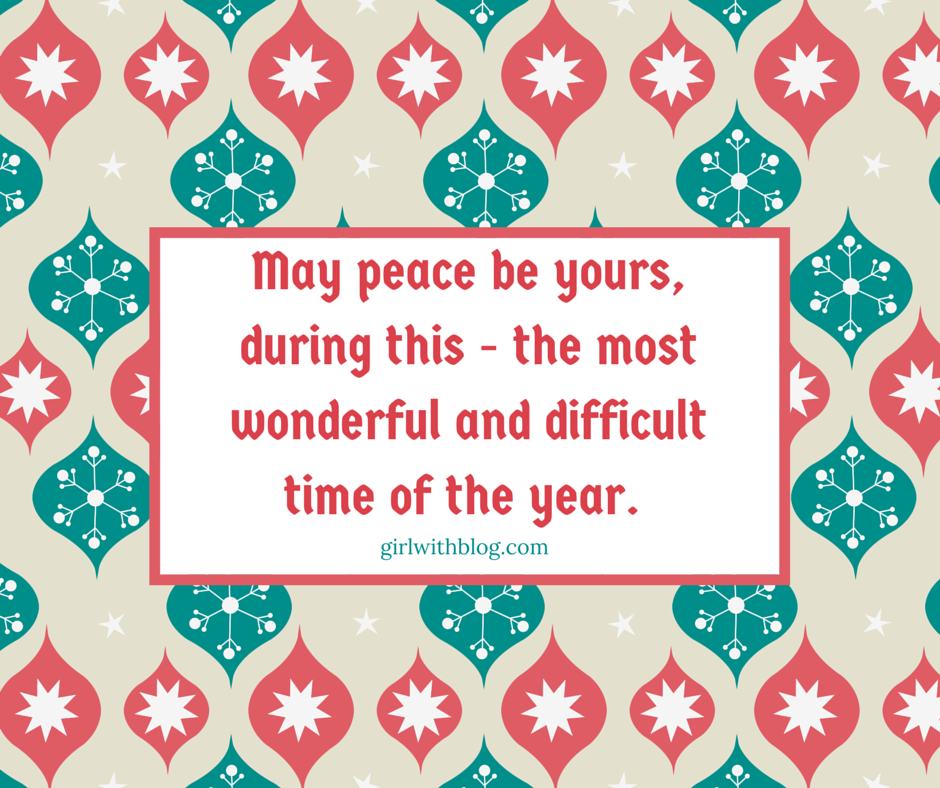 Amidst the bustle, the baking, the wrapping and the good cheer, I pray you let yourself feel whatever rises to the top of your heart this Christmas. Sadness, joy, guilt, exhaustion, nostalgia, a deep ache for those gone and missing from our table — whatever the emotion, Christ came for its release. His birth is our beginning too, and that precious Babe in the manger is big enough to lean into weeping. May peace be yours, during this — the most wonderful and difficult time of the year.
Lord, I have a lot of emotions this season. In my feeling of them all, You are gracious and I am grateful. Help me to lean into You when I am overwhelmed, be it with sadness or joy — in this season and all my seasons. Amen.
May I suggest that you spend some time giving space to hard feelings this season: memories, grief, whatever the struggle is. Journal, talk it through with a friend, and pray deeply over it. Let yourself feel those emotions without adding guilt on top.
——
An edited excerpt from A Moment of Christmas: daily Christmas devotions for the time-strapped mom. It's been a privilege to journey with so many of you this Advent season. Thank you for allowing me to be a part of your preparations, for supporting my project, for encouraging me along the way. Thank you for sharing what hit your heart deep, your family's reactions to the recipes, and the insights you were struck with. I absolutely loved writing this book for you, and can't wait to write another! =)