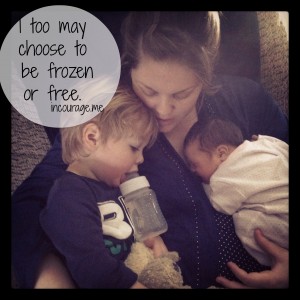 I've felt a bit reserved with my love lately. Like my heart wants to burst at the seams but for some reason, decides to just quiver a little instead. I know fear is creeping in when I don't lean into my husband as we stand in the kitchen, or hold his smiling gaze for a few seconds too long, or take his hand in the car as it lays on the armrest.
This holding back of love comes from a self-preserving kind of fear that's debilitating. I reason, 'I'm too happy. The shoe's gonna drop. Any day now, something awful will happen. So don't get too happy, and don't love with all you've got. Just in case. That way it won't come as such a shock when the awful comes, and you won't be quite as hurt. Conceal, don't feel.'
I'm sharing more on this fear at (in)courage today –
come join the conversation over there?
-Anna {girl with blog}