Hi friends. Like I said, I'm back. I'm here. I'm well.
I'm covered in babies.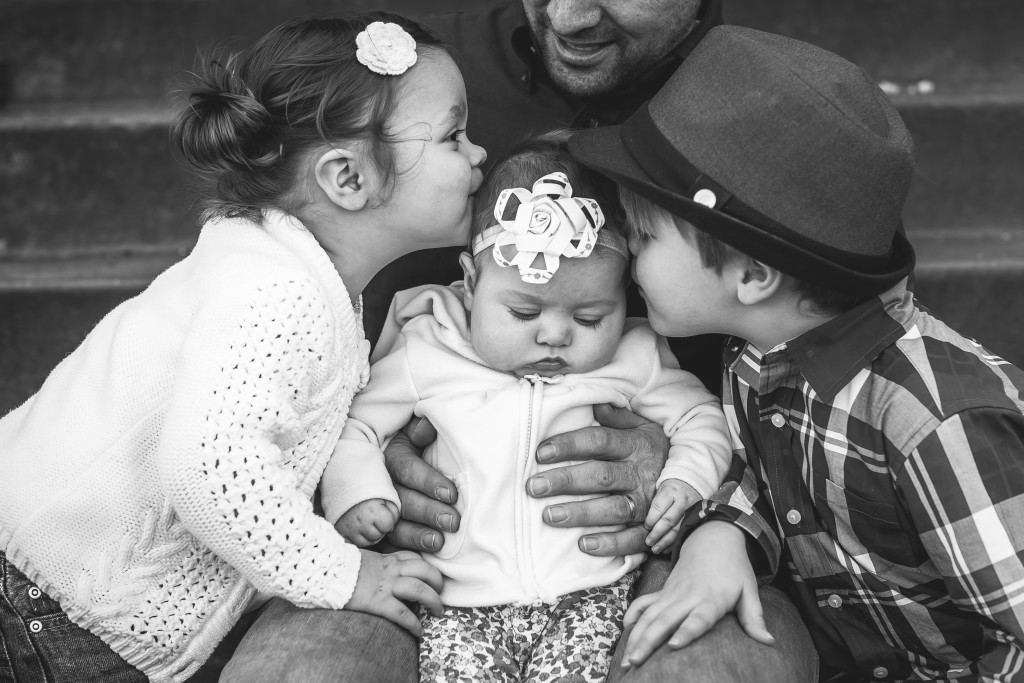 We've made it through the 'round the clock newborn phase. We're all the way into the real live baby phase. This one is now 5 months old. She is rolling and drooling and coo-ing and grinning. She grabs her pacifiers and holds onto toys and pulls hair and is generally adorable. Can you even?
I can't even. Her brother turned 4 in December, and her sister turns two in mere days. We're up to our eyeballs in small children. They're amazing and tiny and huge and sweet and sassy and fabulous. They try us and push limits and boundaries just like they're supposed to, and I catch them and fluff their hair and pack lunches and kiss owies and cry over them just like I'm supposed to.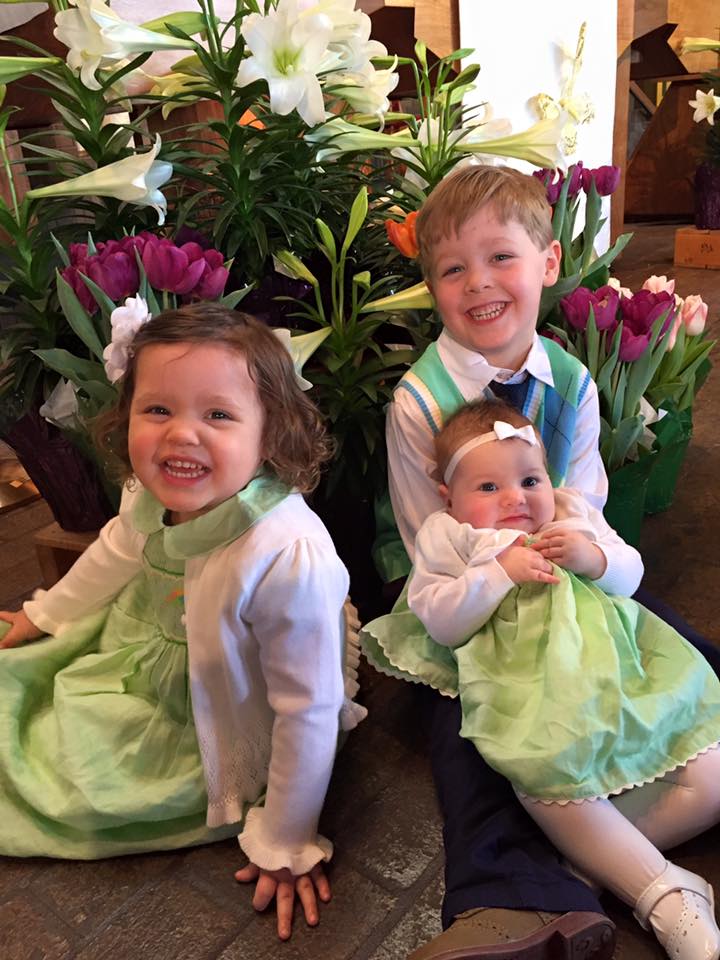 Work is going well. I'll be at the first 2016 (in)courage meetup next week in Reading, PA, and am so hoping to meet a few of you. If you're in the area, RSVP so we know that you'll be there! Also, even though I've been sparse around here, I've been sharing #realmomconfessions on Facebook, and everyday scenes + encouragement over on Instagram. Ooh, and I have two Gooseberry Patch cookbook giveaways running – one for a Josie-fied copy of Fresh & Easy Family Meals, and one for a (non Josie-fied) copy of Autumn in a Jiffy. They'll be closing this week so hop over for a chance to win.
I'm starting on a new writing endeavor, and it's fairly ambitious. The thought of it makes my heart skippy and I'm fighting the urge to stay up all night writing. I can't wait to share details with you, but for now, would you pray for me? That the whole project would be of God, from Him, and that He would make His voice clear as I type? Thanks friends. It feels good to dream, to follow Him and His big ideas, and to put pen to paper, fingers to keys, heart to hands.
We're re-listing our house soon – like next week soon – and things are all a mess over here. The dining room table is back in the newly floored dining room, and it's holding all the things from the stovetop and countertops while the oven is in the middle of the being painted kitchen. It's 10:24pm and Jared just told me that he's replacing the toilet in our downstairs bathroom. Never a slow moment, amirite?
Wish I could meet each of you for coffee and belly hugs, having the kind of talks that make your eyes well as the Spirit connects. Hoping you have that kind of friend and that kind of talk today.