*affiliate links used below
 "So commit yourselves wholeheartedly to these words of mine. Tie them to your hands and wear them on your forehead as reminders. Teach them to your children. Talk about them when you are at home and when you are on the road, when you are going to bed and when you are getting up.Write them on the doorposts of your house and on your gates, so that as long as the sky remains above the earth, you and your children may flourish in the land the Lord swore to give your ancestors."

Deuteronomy 11:18-21
In college, I was a camp counselor. We were all about helping contextualize scriptures so that they would 'stick' beyond the one week they were at camp. After college, I was a youth director at a big church, and after that I worked at a non-profit who worked to equip families to do faith formation at home, and I'm now/also working with (in)courage to bring words of faith-filled encouragement to women right their fingertips, online.
Bringing faith into our everyday is kind of my thing, and my home is no exception. 
Today is Black Friday, and I used to love shopping today. There was a thrill in arriving at Target or Dayton's at 5am, waiting outside with other shoppers, and getting caught up in the hustle and bustle of the beginning of the season. I would still love it if it started on Friday, in the wee hours of the morning, but it doesn't. So today I ordered some seriously cute grey boots online, with free shipping, then closed my computer and did this instead: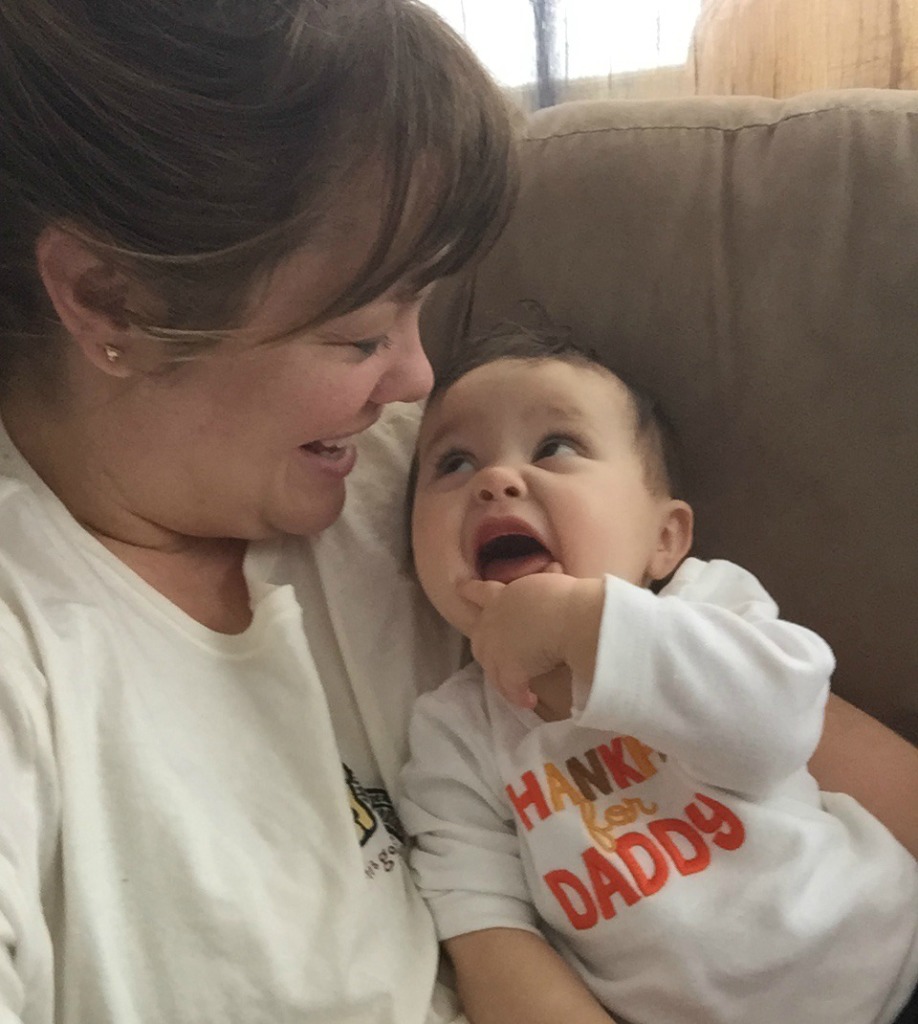 =) Despite being couch-bound this year, I still wanted to make sure you saw these Black Friday deals that a) you can only get online, in your jammies, cozy at home, and b) bring the Word into your home in a beautiful, everyday way. These are all photos of DaySpring pieces in my home, not styled or even cleaned up at all, just a glimpse of the Word in our everyday. And all of these pieces are either featured on major markdown or available for 30% off (everything at dayspring.com is 30% off, including clearance, using code 30FRIDAY14)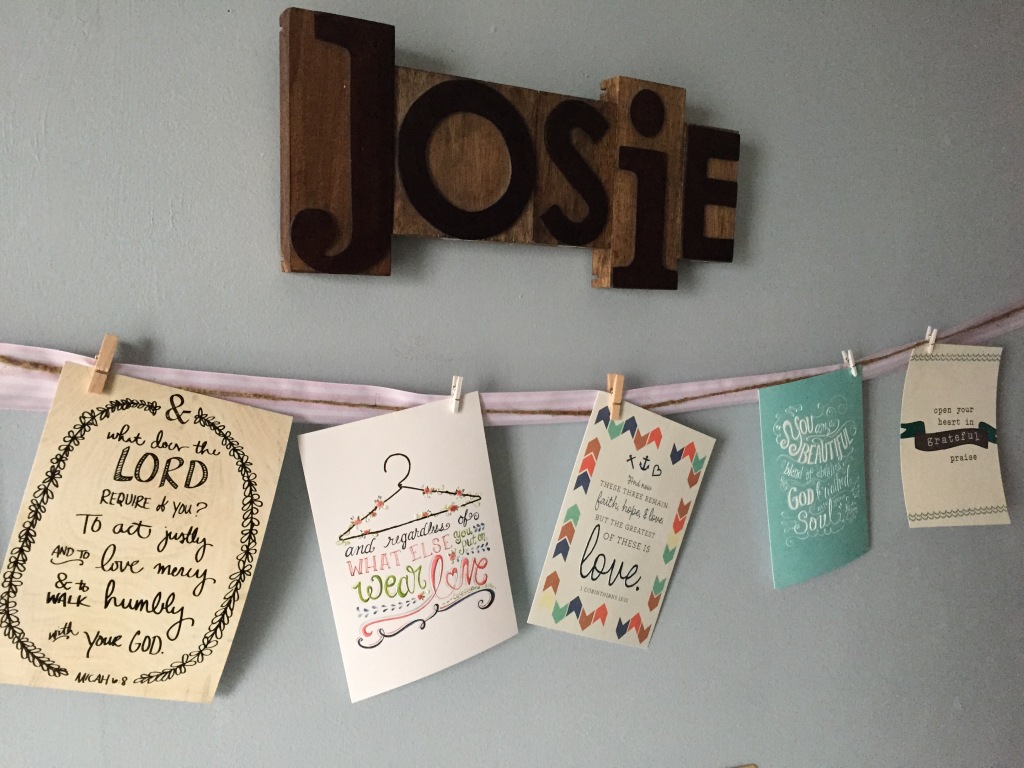 These Scripture art prints and Letterpress Blocks hang above my baby girls crib, and make it simple to remember to pray that she grows into both the Truth and her name.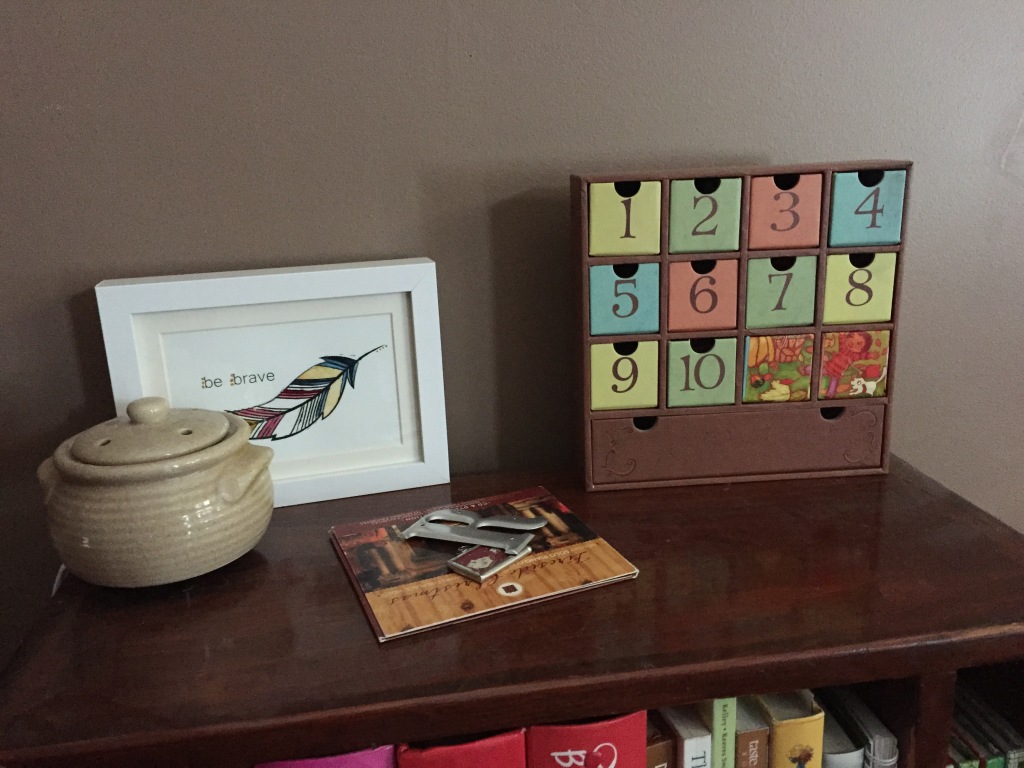 This is one of my favorites – the 12-Day Countdown to Thanksgiving, Christmas and Easter. With the code 30FRIDAY14 it's $17.50, which is just over $5 a holiday. Each day provides a one-word remembrance, and it the accompanying booklet offers a Scripture, reflection and question for devotions. Don't be fooled though – everything is super short and totally do-able for families. It sits out three months of the year, on my cookbook cabinet, right in our dining room.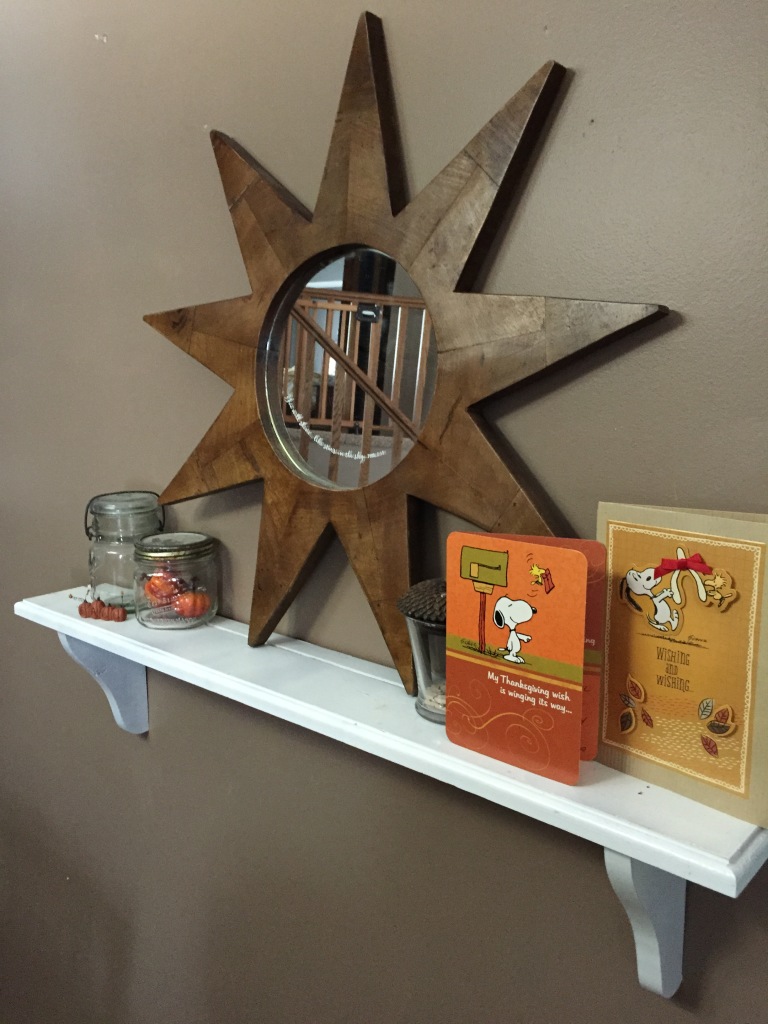 This Starburst mirror sits on a shelf behind the dining room table, and I love it. The pieces on theis shelf change with the seasons and I'll have to show it to you again when it's been Christmas-ized! =) Pretty sure this mirror, with it's verse from Philippians inscribed on the face, will still be there.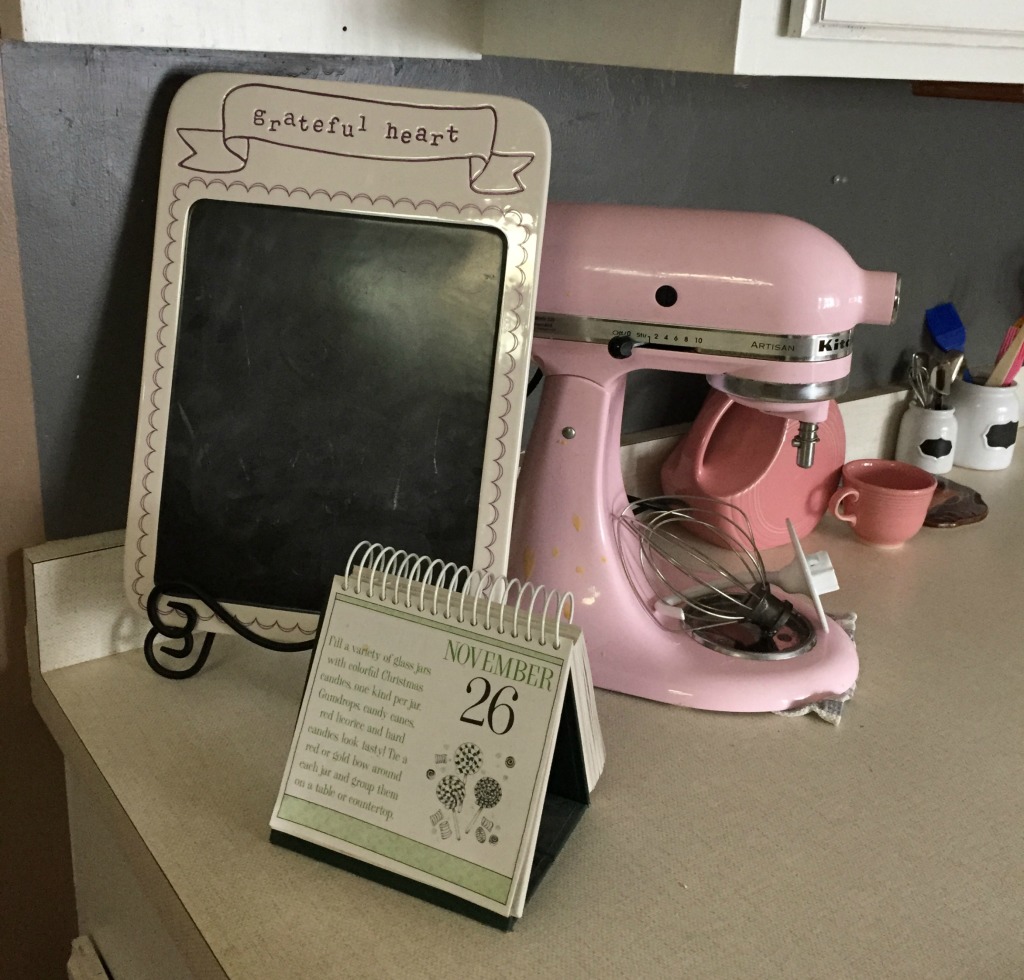 My beloved, spattered with wax (any ideas about how to get that off?) pink KitchenAid is a mainstay on our kitchen counter, and so is the Daily Grace memo board. It's blank in this picture, and I'm no handletterer, but we love to celebrate little things, the ones that matter, the ones that add up to the big things. Right now it's marked down 60% and is only $17.99 (can't get the extra 30% off on this one, but it's still a great deal!)
So there you have it. A few pieces from DaySpring that are all at least 30% off, and the ways we use them around our home, in our everyday living. There really are some great prices (I found these mugs w/lids for $3.50! And tomorrow there will be even more discounted items available on this page, with many under $5), and their regular shipping is crazy fast. If you need teacher gifts or any gifts, give them a try. 
Do you have favorite ways to post the Word on your doorposts? These are some of the ways we display the Word in our home, and I'd love to see yours! If you have a link to an Instagram photo or blog post, leave the link below in the comments! And let me know if you score any deals at DaySpring (or anywhere on Black Friday) =)