Yesterday did not start out well. Yesterday started with a total, epic-sized mama meltdown because I didn't have an Easter dress that fit me. At 39 weeks pregnant, I was upset to not have some perfect pastel-colored Easter dress. Ahem. #hormones
Needless to say, the morning was less than lovely. We missed services at our church because of my temper tantrum, had to explain to my toddler that mommy was sad but ok, and my poor Husby was dragging every piece of clothing out of the closet trying to pacify me. The worst part was that as I sobbed on and on, I knew exactly how petty and lame I was being. I chose to miss the glory of the open tomb because I didn't have a dress.
That does not feel good to type, friends.
I donned a pair of trouser jeans and a lacy top, washed my face, and we stopped by my moms church to catch the last few minutes of the service. I texted my sister, who was sitting in the same service) to ask if there was room for us to sit with her. I told her we'd had a crummy morning and I was feeling awful, and here's what she wrote back:
Imperfectly  broken with messy alleluias make us whole…and all the more precious for it…straight from the sermon.
Well then. That is exactly what we brought with us yesterday morning. And isn't that exactly what we bring to the cross, to the tomb, to the rolled stone? Isn't that why we need all three? I cried for a different reason as her text brought me back to Easter. I don't have to tell you that the rest of the day was lovely. Aren't they always, after our perspective is shifted and we get a little God-smacked? =) We did an egg hunt with our Boy, made a gorgeous feast of a meal, and enjoyed sweet time on the porch as a family. The 70 degree weather didn't hurt things either. And I fell in love all over again with my son. He is as dear as he seems to be in these pictures: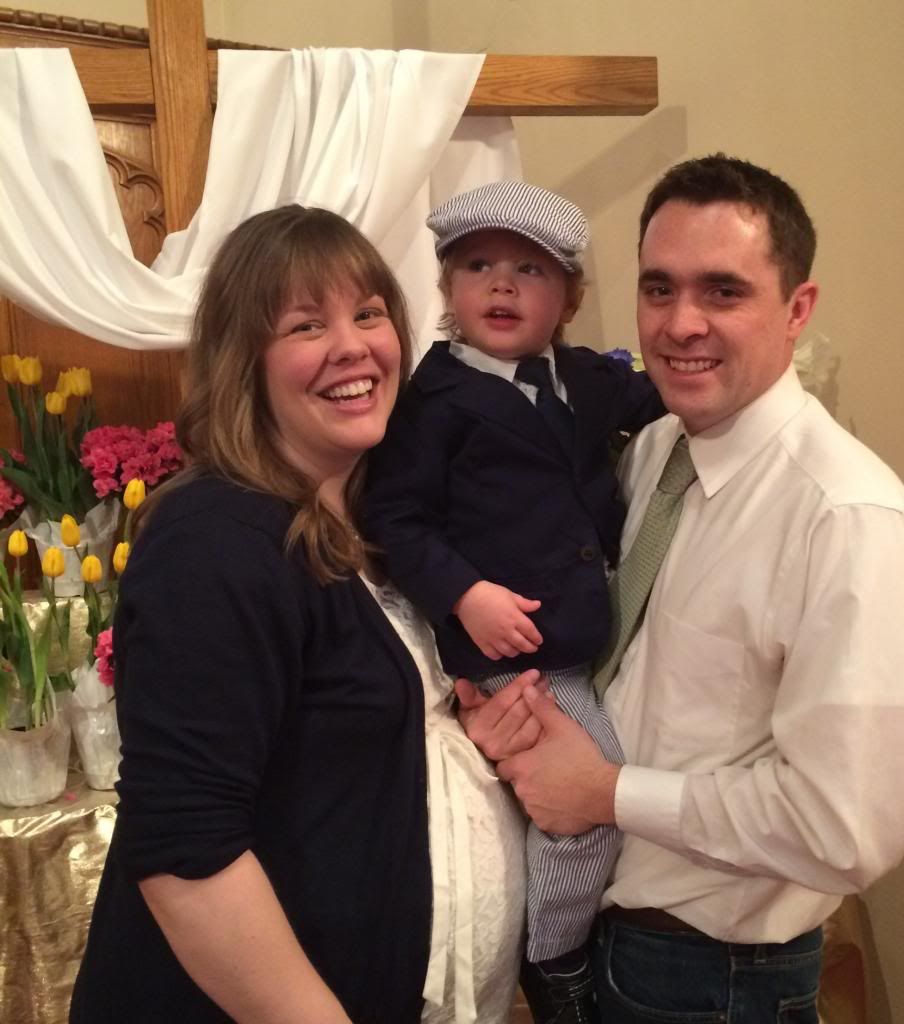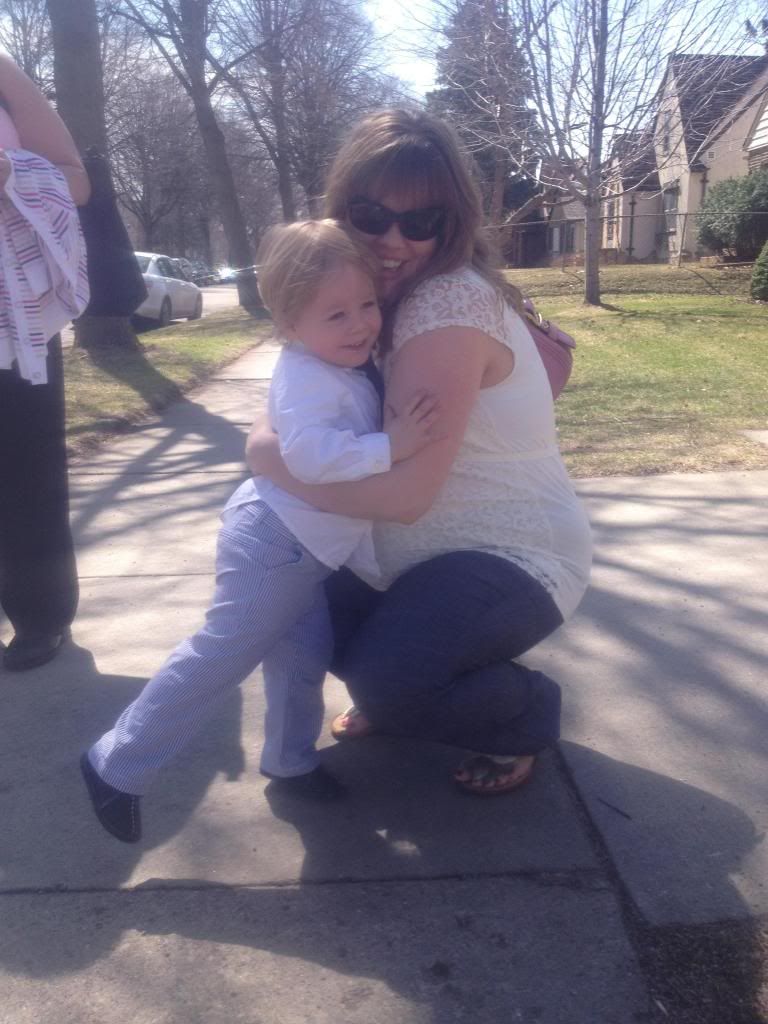 I pray you're still feeling the joy of Easter, of our risen Christ. And that your Sunday involved no epic tantrums, from you or yours {but no judging from me if they did} =)
-Anna {girl with blog}