I know. Christmas is over. Even the Twelve days of Christmas are over. And here I am yakking about it again… but I just feel like I kind of got gypped out of Christmas this year. Despite my best efforts, the season flew past and I had a hormonal meltdown last week because I felt like I missed Christmas. With work, travel, The Boy's birthday, the flu, a cold, a late Thanksgiving, and lots of non-holiday to do's, it just plain went too fast for me. So I'm stretching it out. Our tree is still up, our decorations are still out, and this week I've baked several loaves of Eggnog Bread.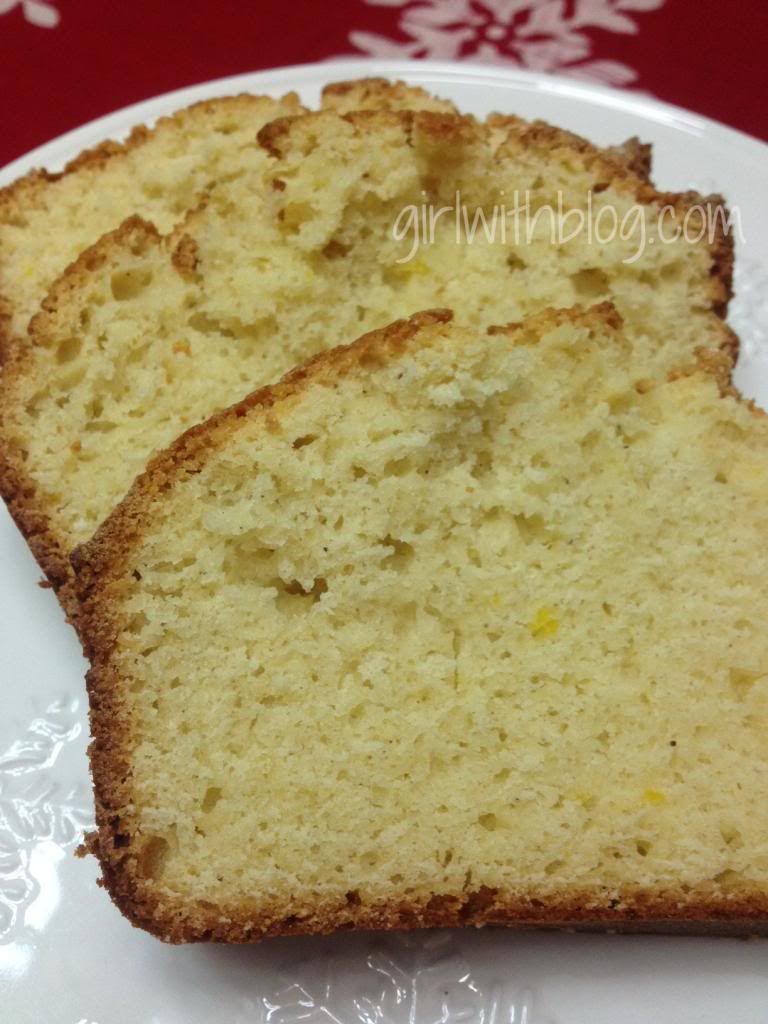 The recipe for Eggnog Quick Bread was in a Gooseberry Patch page-a-day calendar, and I remember going to the store the very day I flipped to it (December 1) for eggnog and baking that evening. I made a few adaptions right away, and they've stuck. This bread is delicious, and a lovely nod to the Christmas season. It's not overly sweet or noggy, and the edges of the crust that get crispy are what we all fight over, so I bake it a little longer on purpose. They get all caramel-ly and crunchy and they're the best part =) I'm always asked for the recipe when I bring a loaf to a friend or serve it at home! So if you have some nog leftover, or find it on mega-sale at Target, grab a cup and bake this bread.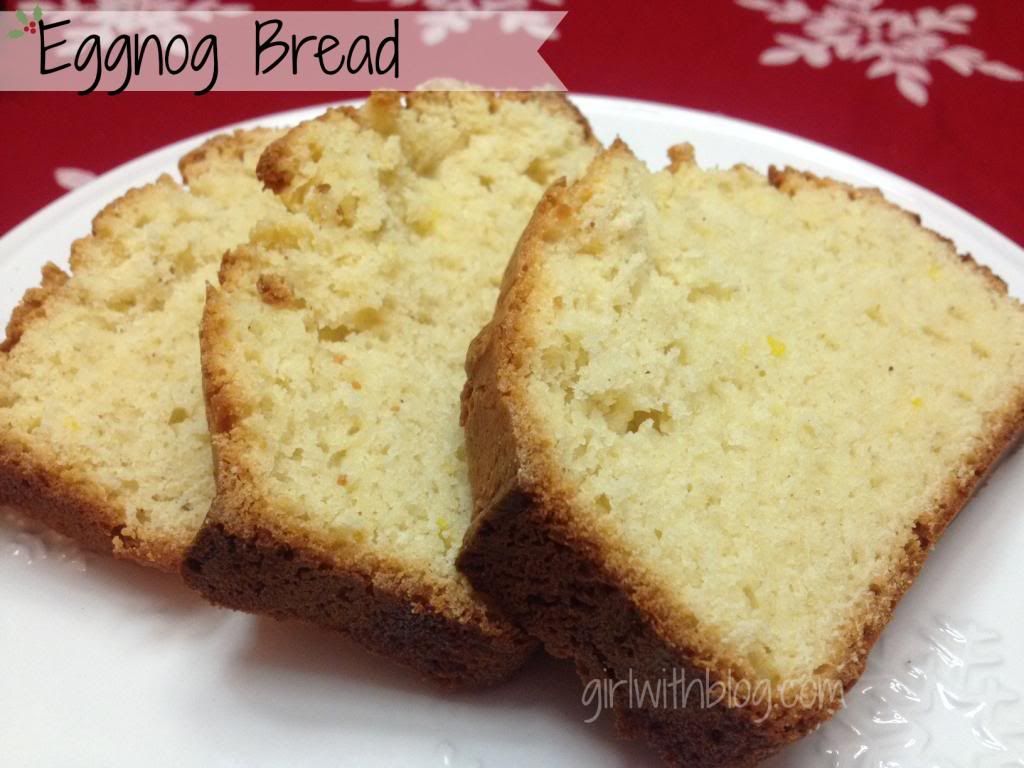 Eggnog Quick Bread
adapted from Gooseberry Patch
2 eggs
1 C. sugar
1 C. dairy eggnog
1/2 C. butter, melted
1 t. vanilla
2-1/4 C. all-purpose flour
2 t. baking powder
1/4 t. nutmeg
Beat eggs in a large bowl, then add next 4 ingredients and blend well. Add remaining ingredients and stir until just moist. Pour into a greased 9×5 loaf pan and bake at 350 degrees for about 70 minutes (or until center tests done).
Enjoy!
-Anna
{girl with blog}