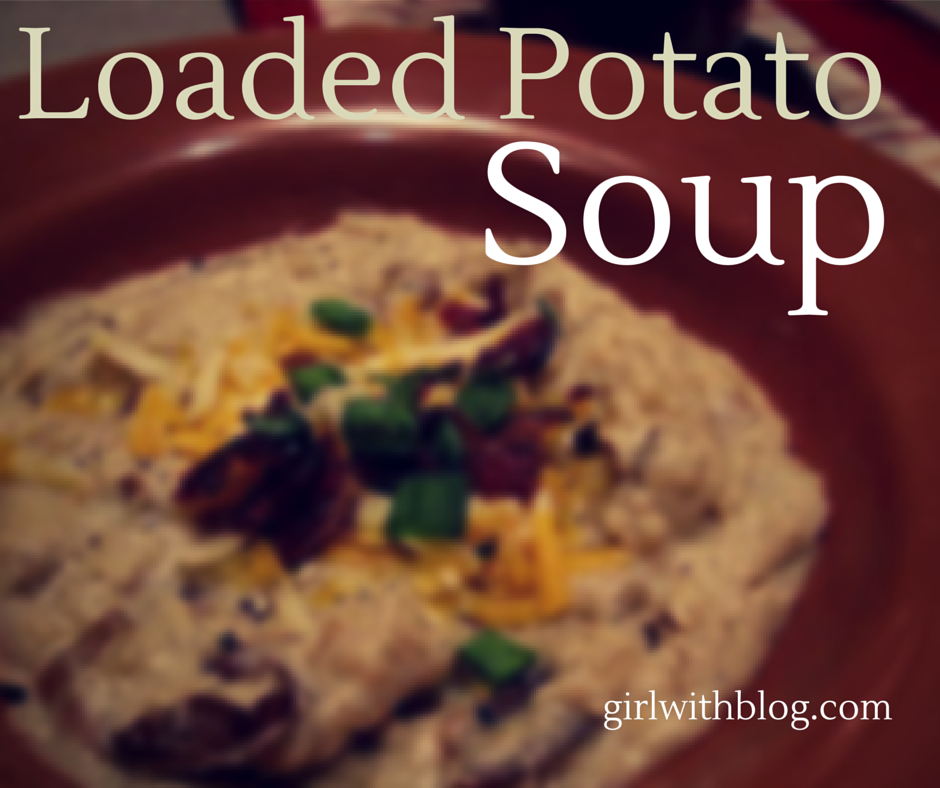 The temperatures have finally dropped around here. Leaves are littering the streets and sidewalks. Flashes of red and yellow are peeking through the green.There's Halloween candy in the stores =)
I've waited all year for fall! =) And nothing warms my kitchen for fall like a crockpot of soup. Lucky for me, the new Big Book of Home Cooking from Gooseberry Patch has a TON of crockpot and soup recipes! These last two weeks have been out of control busy for my little family – two out of town weddings, lots of work deadlines, projects, and driving. So I chose a quick and easy crockpot recipe last week, and it was delish. Fall in a pot =)
I halved this entire recipe and it worked really well. Also, beware: this isn't a very pretty dish =) But the taste makes up for what it lacks in appearance!
Loaded Potato Soup
from Gooseberry Patch Big Book of Home Cooking
4 lbs redskin potatoes, peeled and cut into 1/4 inch thick slices
1/2 C onion, chopped
2 14oz cans chicken broth
2 t. salt
1/2 t. pepper
2 c. half and half
Garnish: shredded cheddar cheese, cooked and crumbled bacon, sliced green onions
Layer sliced potatoes in a lightly greased 5quart slow cooker; top with chopped onion. Stir together chicken broth, salt and pepper; pour over potatoes and onion. Broth will not completely cover potatoes and onion (this is totally true!! Don't worry – it's ok! See:)
Cover and cook on low setting 8 hrs or until potatoes are tender. Mash mixture with a potato masher; stir in half-and-half.
oh yeah. that's a cuppa half-and-half. yummo.
Cover and cook on high setting 20 more minutes, or until mixture is thoroughly heated. Ladle into bowls and garnish. Serves 8.
isn't it cozy looking?!
So. Good. If that's got you drooling,
hop over and enter
to win the brand spanking new cookbook!
-anna
{girlwithblog}
anna
{girl with blog}
———-
www.twitter.com/anna_r
www.facebook.com/girlwithblog
www.pinterest.com/anna_r