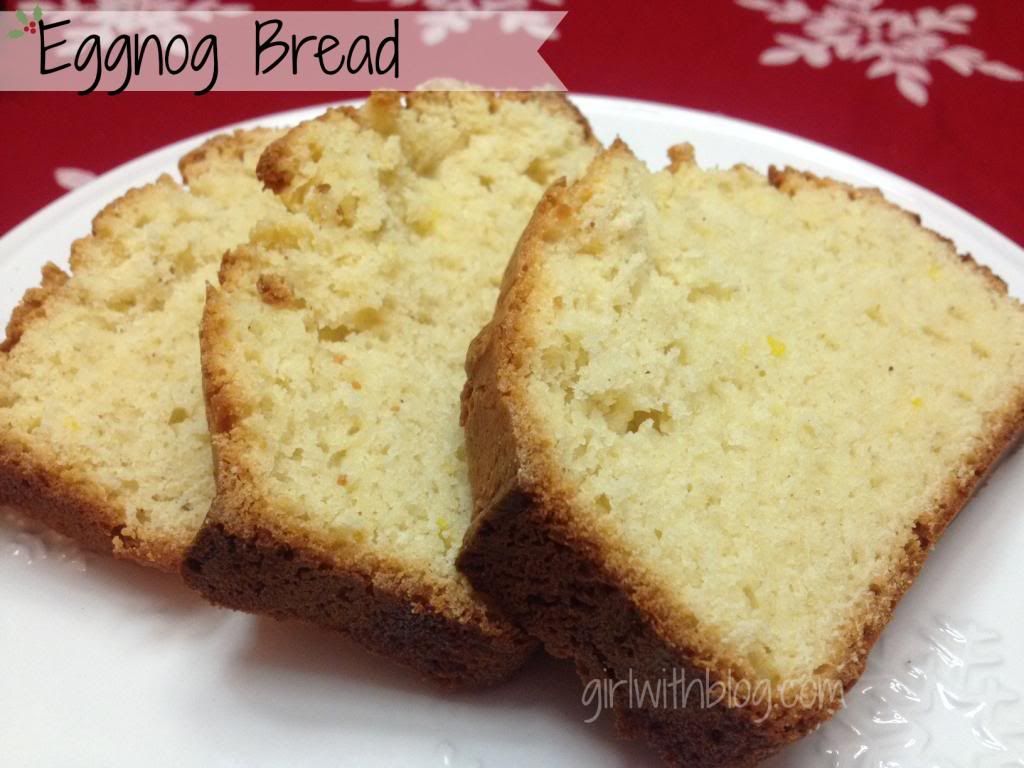 Tis the season for this perfectly delicious, lovely nod to Christmas, not overly sweet or noggy loaf! In our house we affectionately call it 'nog bread', and after sharing it with you I'll have to bake a pan of it for our family =) Husby loooves this stuff and he's not a big eggnog lover!
If you bake it just a *little* longer than the recipe calls for, the edges of the crust get caramel-ly and crunchy, and they're the best part =) The rest of the loaf stays dense and moist. Cubes of this bread would make great dippers for chocolate fondue, and paired with a cup of steaming coffee it's a perfect way to start your Christmas week!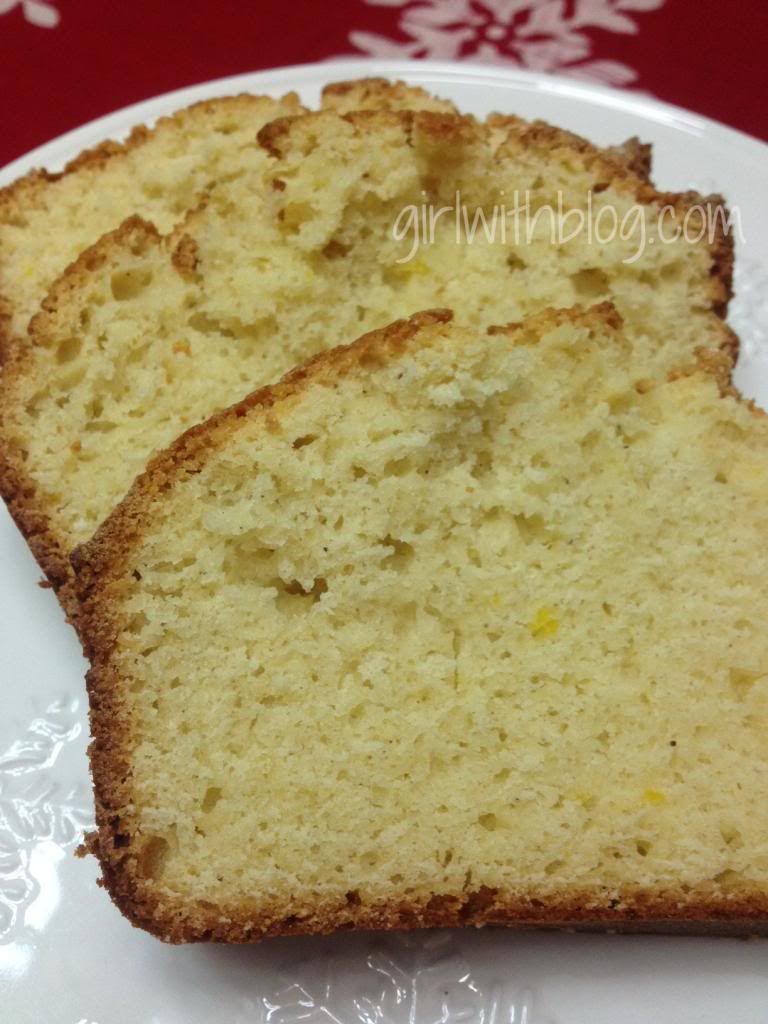 Eggnog Quick Bread
adapted from Gooseberry Patch
2 eggs
1 C. sugar
1 C. eggnog
1/2 C. butter, melted
1 t. vanilla
2-1/4 C. all-purpose flour
2 t. baking powder
1/4 t. nutmeg
Sift together flour, baking powder and nutmeg in a large bowl; set aside. Beat eggs in a large bowl, then add next 4 ingredients and blend well. Add flour mixture and stir until just blended. Pour into a greased 9×5 loaf pan and bake at 350 degrees for about 70 minutes (or until center tests done).
Enjoy!
*edited from the archives